Play Therapy Training Program 2022 in Banja Luka and Online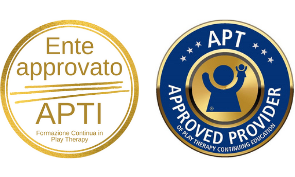 Play Therapy Training Program 2022 will take place both in Banja Luka and online and it's open to professionals from the fields of mental health, education, rehabilitation, health and social field working with children and families.
Modules are conducted in English; individual sessions with children can be done in the local language.
The training program is organized by the International Academy for Play Therapy studies and Psychosocial Projects (INA) which is an APTI Approved provider #15-001 (Italy and Italian-speaking Switzerland) and APT Approved provider #20-602 (United States).
In-person modules will be at the premises of our local logistics partner Socijalno-edukativni centar (SEC), Dr. Mladena Stojanovića 6, BA-78000 Banja Luka (link map).
The number of Contact and Non-Contact Play Therapy Credit Hours contributes to obtaining or renewing Registered Play Therapist (RPT) credentials. APT credits are awarded to mental health professionals while APTI credits are awarded to professionals in the mental health (Play Therapy) and educational, rehabilitation, health and social work fields (Therapeutic Play).
Participants may attend 1 or 2 training programs. The Academy will issue a certificate of attendance contingent upon 100% attendance and passing the post-tests.
More information on certification, costs and discounts, registration, etc. can be requested at Questo indirizzo email è protetto dagli spambots. È necessario abilitare JavaScript per vederlo. or Questo indirizzo email è protetto dagli spambots. È necessario abilitare JavaScript per vederlo.. Registration deadline is January 15, 2022.
Start now your process to become a Registered Play Therapist!